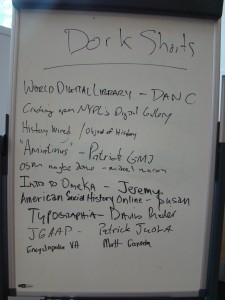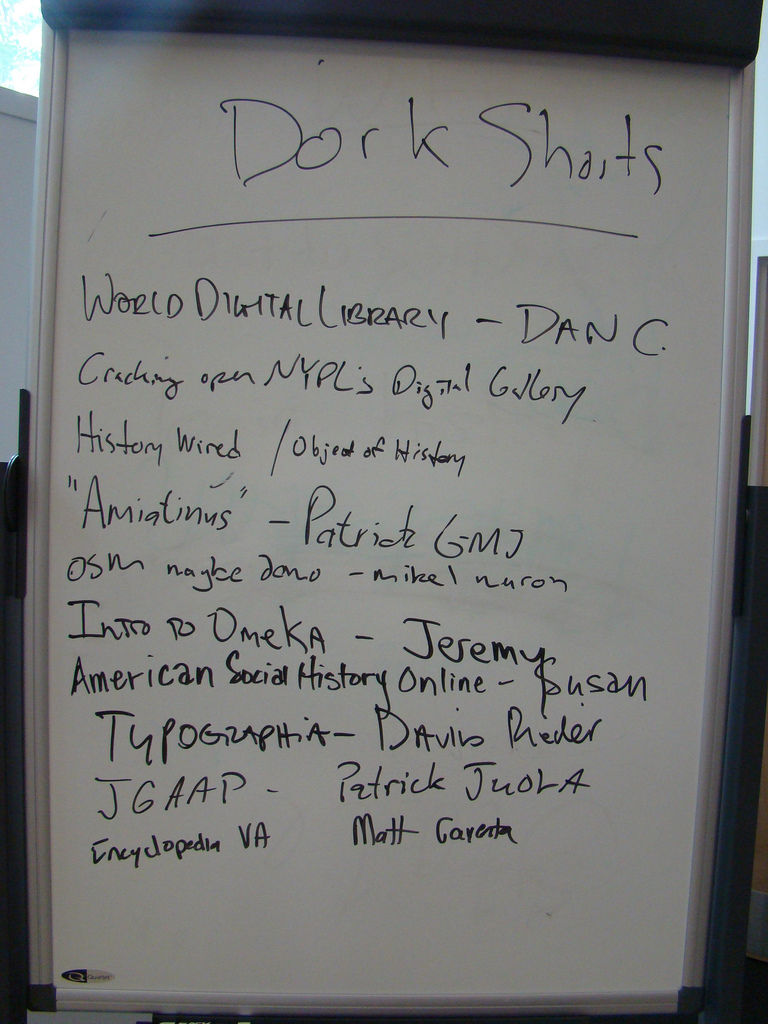 Are you working on an awesome digital humanities project? Are you using a great DH tool? Do you want people at THATCamp New England to know about it? Our lightning presentations (often called Dork Shorts) are your chance.
During our only plenary session on Saturday, October 22, we will have time for anyone who would like to give a very, very brief presentation of his or her project. Here are the rules:
You get two (2) minutes. No exceptions. No extensions.
First come, first served. We'll let people present in the order that you sign up, first here on the website, and second on the morning of THATCamp.
All you get is a web browser. No PowerPoint! If you sign up below with one URL, I'll have it ready for you in advance; otherwise you'll have to waste some of your 120 seconds. Pro tip: use bit.ly.
So if you want to do a lightning presentation, leave a comment with a link below. Have fun!